Welding job offer in Germany for English speakers (m/f/d) at Irion
At our location in Bad Teinach / Calw Stammheim in the northern Black Forest, we offer interesting jobs in the field of welding.
In particular, we fill the vacancy for a welder (TIG/MIG/MAG) (m/f/d) in full-time at Irion. Welding specialists can look forward to working with nice colleagues and to varied activities.
Responsibilities
Manufacture of various welded constructions using different techniques
Qualification
Work experience as a welder
Beginners with talent in manual skills
What we offer
We provide company accommodation.
Long-term perspective with a wide range of education and training
Excellent, established products for well-known customers
Possibility of further development for committed employees
Open door policy
Team oriented family business
Paid qualification with long-term commitment
Language course
Integration course
Continuing education
Retraining
About Irion
Irion has been in existence since 1929 and is an owner-managed industrial company from the Black Forest. Our speciality is machined and coated welded assemblies (from 30 to 5000 pieces) incl. mech. & electr. assembly as well as integration. Robot welding, maintenance, machined, painted and hardened welded parts. We stand for consistently high quality, responsibility and precision. Currently, IRION GmbH employs about 40 motivated employees in administration and production. The production area is more than 3500 sqm. We take social responsibility. Acting in an environmentally friendly way is a matter of course for us. We generate over 60% of our required electricity ourselves from renewable energy and supply an additional 200 households.
Is the job nearby?
Public transport system in walking distance (50m). Trains to Calw, Wildberg, Nagold, Bad Liebenzell, Pforzheim, Hirsau, Eutingen, Horb. . (savings up to 500€ per car each month)
72213 Altensteig: car 23 min | train 30 min | bike 1 h 04 min
75378 Bad Liebenzell: car 22 min | train 22 min | bike 46 min
71034 Böblingen: car 29 min | train 43 min | bike 1 h 21 min
75365 Calw: car 7 min | train 7 min | bike 17 min
71083 Herrenberg: car 23 min | train 31 min | bike 1 h 04 min
71063 Sindelfingen: car 29 min | train 43 min | bike 1 h 24 min
72218 Wildberg: car 10 min | train 12 min | bike 30 min
We look forward to meeting you
If you're interested get in contact with Bernd Fleissinger.
Contact us!
Irion was founded in 1929 and is the industrial welding company from the Black Forest in Germany.
Your contact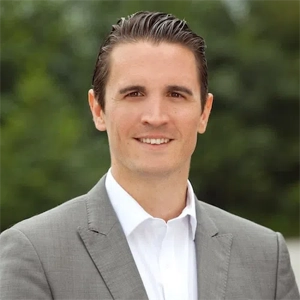 IRION GmbH
Station Teinach 21, 75385 Bad Teinach