That's where we come from and that's where we belong, WELDING is our religion! Precision welding services are our core competence alongside CNC machining of steel and stainless steel. For more than 2 decades we have mastered the arc welding of steel and stainless steel with our high-end welding equipment from Cloos made in Germany!
Precision welding means more to us than just joining parts together. We take it to heart and push it to our limits every day. One focus of our work is in the area between additive manufacturing (3D printing) and steel casting. As your partner for welded assemblies, welded parts, welded structures and welded brackets, we manufacture repeatable and repetitive critical project series from 30 to several thousand pieces for you.
More than 20 highly motivated and certified welders are responsible for your demanding welded parts, brackets, welded structures, immovable (rigid) as well as movable (baffles, louvers, etc.). At Irion, we weld manually and piece-intensive welded assemblies robotically using high-tech robots with up to 9 interpolating axes.
Dimensions of our welded assemblies, weldments, welded structures and welded brackets are up to 8 m x 4 m x 2,5 m. We start with dimensions from 20 mm x 20 mm x 1 mm.
Made in Germany and being competitive at the same time. This is made possible by computer controlled offline robot simulation of our trained and highly motivated staff. We are proud of our trainee quota of almost 15%. This is the only way we manage to counteract the shortage of skilled workers. Apprenticed professions that we offer in our company are industrial mechanic, metal cutting mechanic and specialist for metal professions, which also includes the apprenticed profession of welder.
We weld steel and stainless steel. Please feel free to contact us! We will respond to your requirements and support you in your project. Welding competence at Irion:
MAG welding of steel / stainless steel
MIG welding of steel / stainless steel
Robot welding with 6 axis welding robots / 7 axis welding robots / 8 axis welding robots / 9 axis welding robots
TIG welding of steel / stainless steel
Our spectrum lies between single parts and long-time series. Critical masses are so-called project series, which are called off once and are manufactured repeatedly in quantities from 30 pieces up to 3.000 pieces and more in precise dimensions with deviations of 0,5 mm on lengths of up to 5 m. Welded skids (conveyor slides), welded machine frames, welded operating equipment, welded consoles for your machines, construction machinery, agricultural machinery, earthmoving machinery, lifting equipment such as cranes as well as painting aids such as cross beams, goods carriers, component carriers and much more in the world of welding and milled welding.
A guarantor for your intelligent welding assembly is our expertise, based on years of experience, of anticipating the heat changes of welded components. We straighten cold or mechanically and hot or thermally. Preferably, we rely on our proven fixture construction, which is able to get your parts in the correct position after welding without further processing. In doing so, we manage to avoid cost-intensive post-processing by means of CNC.
Our welding expertise is completed by experienced quality managers who use standard welding inspection procedures. We master validation processes of penetrant testing, optical testing (visual welding inspection process), in external execution also the X-ray welding inspection process and the ultrasonic welding inspection process to meet our and especially your maximum quality requirements.
Contact us!
Irion was founded in 1929 and is the industrial welding company from the Black Forest in Germany.
Your contact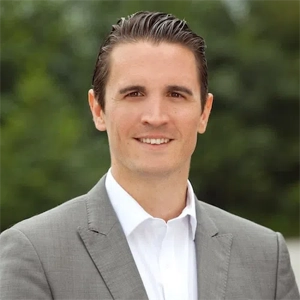 IRION GmbH
Station Teinach 21, 75385 Bad Teinach